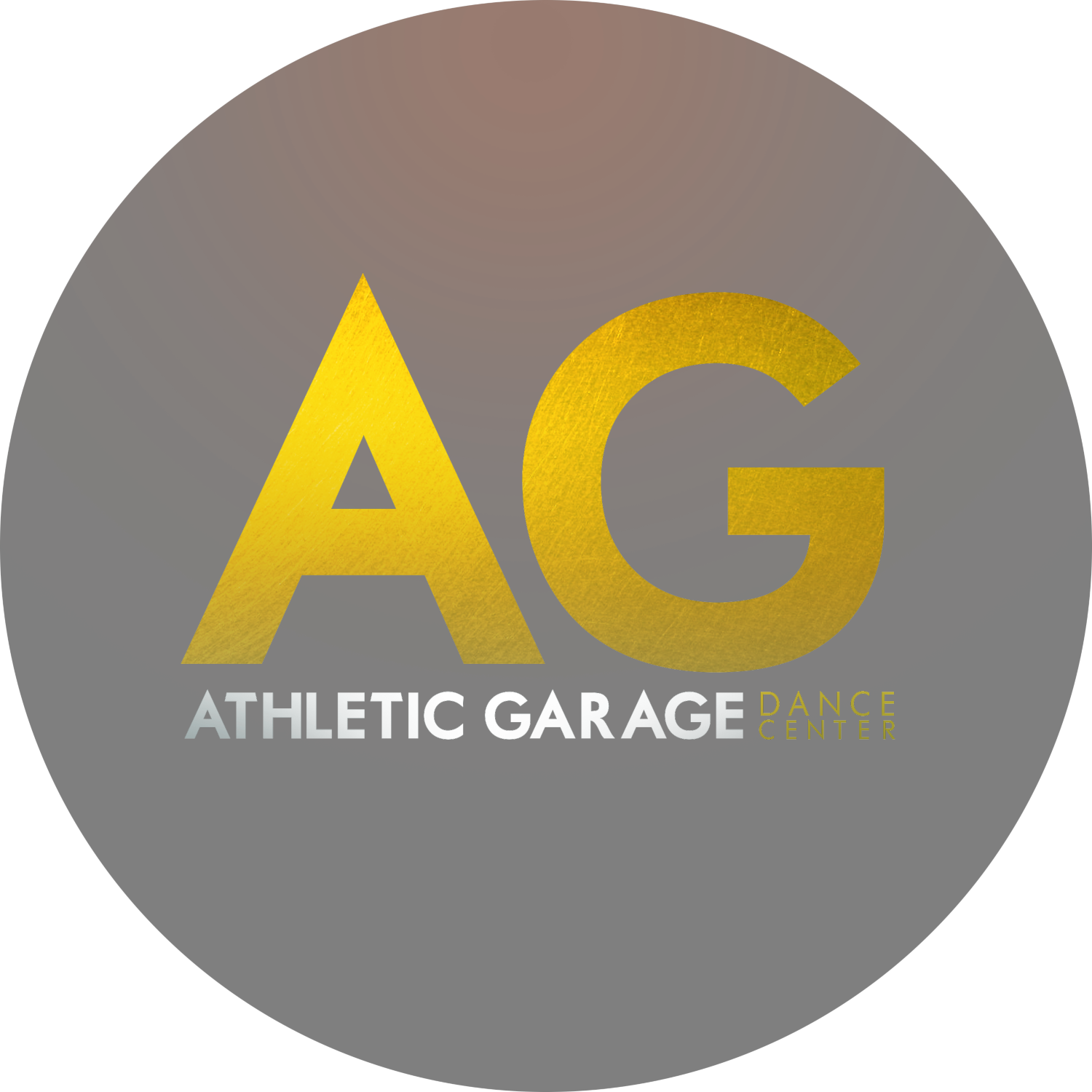 AG On Demand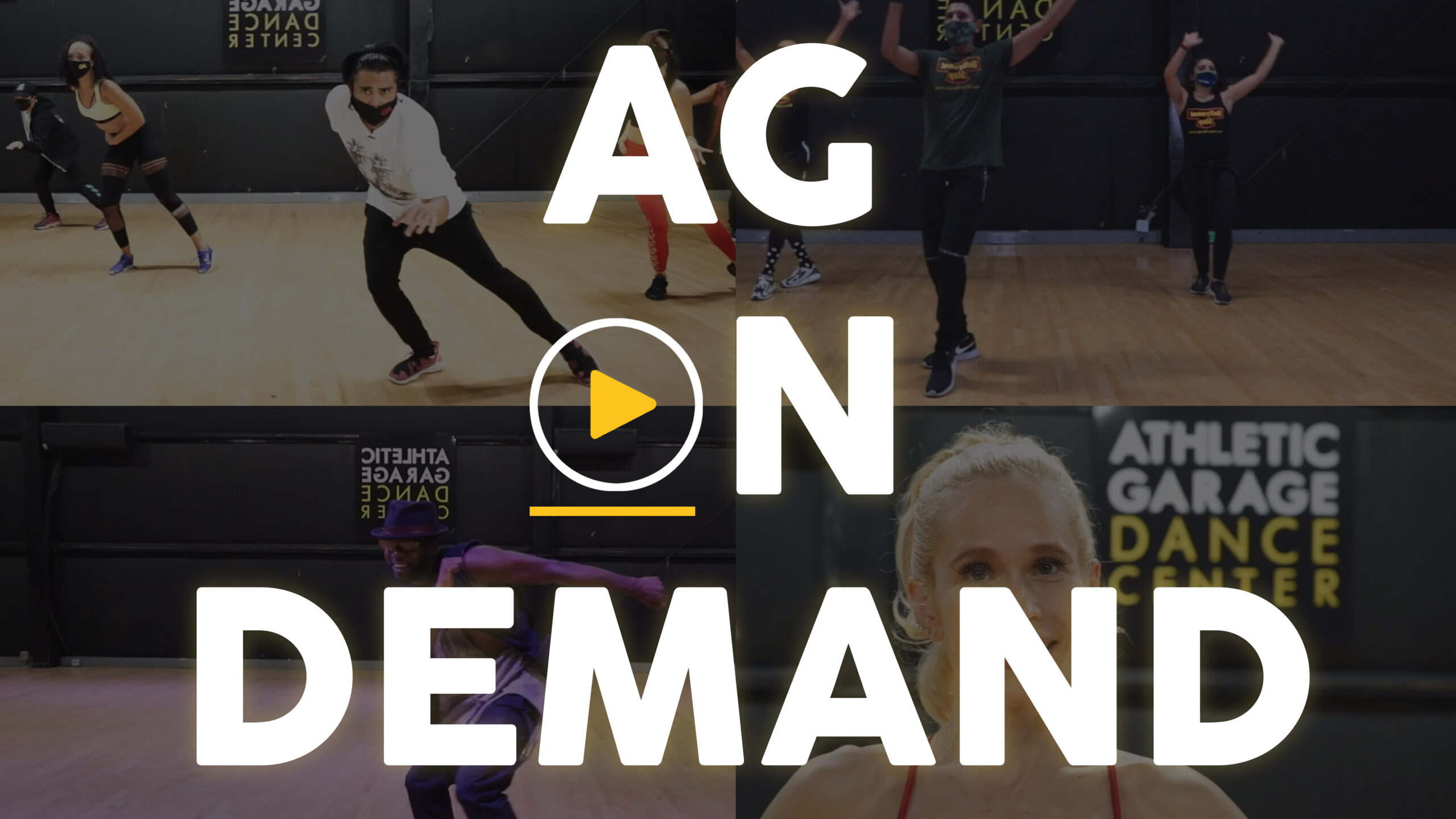 Dance at home, whenever and wherever you want, with our high quality videos! Click the thumbnail to preview each video.
In order to access the videos, you'll need a Mindbody account with us. To buy a video you must first "Purchase Access" with any of the red buttons below. Afterwards you'll be able to click any of our classes on our video library list, just click the "View Library" button.

Pricing Options:
* $4.99 7-Day Single Video Rentals
* $30 Unlimited Videos for 30 days

Viewing Video Instructions:
Once you have purchased your pricing option, click on the "View Library" links to see the list of videos we're offering through our mindbody site. Find the class you want and simply click the name. Example, click "Latin Shines 1 On Demand". You'll instantly get access to that video.
*NOTE: In the video library tab, only click on the class/classes you want to purchase. Clicking on another class will result in deducting a purchase from your account. If you're having trouble viewing or purchase a video, scroll down for help.
Latin Shines 1 On Demand w/ Desi Jevon
Latin Shines! Get your Latin choreography and styling training in! This 45 minute video will get you moving and sweating all while having fun. World renowned Desi Jevon will lead you through an open level class in Bachata choreography.
Instructor: Desi Jevon | Time: 45 Minutes | Music: Ice Box (Bachata Remix)
Samba 1 On Demand w/ Jonia McClenney
Get healthy and fit with this 45 minute at-home choreography Samba class! Samba is a Brazilian style of dance that never has you stop moving. Learn Latin-style footwork that pushes your cardio and activates your core. This class is taught by the renowned Samba Queen Jonia McClenney!
Instructor: Jonia McClenney | Time: 45 Minutes
Hip Hop 1 On Demand w/ Josh Stevens
You have to try this one, this class has it all! This is a Beg/Int level class. Learn some fundamental grooves and choreography with Josh Stevens. This 39 min class will guide you through a great warm up with grooves, stretching and choreography. Josh teaches you more than just steps, you'll learn a little more about hip hop and how to understand the feeling behind the moves!
Instructor: Josh Stevens | Time: 39 Minutes | Song: Throw That Smile This Way - Mr_Hotspot
Bollywood 1 On Demand w/ Yogen Bhagat
Dance Bollywood with Yogen Bhagat! If you've never tried this style, now is your chance! This open level, 42 minute class will get your workout in while having fun! Yogen's credits include The Tonight Show with Jay Leno, The Ellen DeGeneres Show, E! News, Melrose Place and so much more! Don't skip this one!
Instructor: Yogen Bhagat | Time: 40 Minutes | Song: Kala Chashma Club Mix
Jazzfunk 01 On Demand w/ Amber Amrhein
Jazzfunk is the perfect style if you want something a little different from hip hop. It takes elements from all styles to create a very unique style! Amber will warm you up and teach you choreography that will challenge your musicality and remind you why you love dance!
Instructor: Amber Amrhein | Time: 30 Minutes | Song: Chelsea - Stefy Rae
Jazz 01 On Demand w/ Delaney
Get ready to find out why Delaney's jazz classes are so popular! This class has a little bit of everything, turns, leaps, walks and more. In this video Delaney will teach choreography that will sharpen your style and jazz technique.
Instructor: Delaney Hogan | Time: 30 Minutes | Song: Boys Boys Boys- Lady Gaga
Salsa Partnering 01 On Demand w/ Desi Jevon
Missing some partnering work? Now is the time to dust off those Salsa skills! Find a partner and learn this amazing combo by our resident salsa King Desi Jevon! Whether you're new or a seasoned veteran Desi will show you some great advice on stepping up your partnering skills.
Instructor: Desi Jevon | Time: 30 Minutes | Song: Vente Pa'Ca Rcky Martin feat. Maluma

HAVING TROUBLE ACCESSING PURCHASING AND/OR VIEWING YOUR VIDEO?

Review the steps below:
•You must have a Mindbody account with us. Log in or create your account first.
•A purchase is required first in order to access your video.
•Make sure to disable POPUP BLOCKING on your computer or you may not be able to play the video.
•Be sure to make your purchase FIRST.
•After purchasing, click on either the "View Library" link on our website, or on the "VIDEO ON DEMAND LIBRARY" tab on our mindbody site.

Read the class video names and descriptions to select your class. As soon as you click on a single media link, Mindbody deducts 1 video purchase from your account. Be sure to only click on a link if you are sure you want to purchase that class.
The LINK will turn RED.
Click on the red link to access the class video. You may watch it as many times as you'd like until your purchase expires! As a reminder, videos will open in a popup window; POPUP BLOCKING must be disabled on your computer to view the class. On-Demand class purchases are non-refundable. You may keep viewing a selected class until the pricing option expires.